It has been awhile since we actually finished the
upstairs bath. But, I never posted
any of the pictures. It took a long time
to finish and was actually a part of
the upstairs new addition.
This is what the bath used to look like.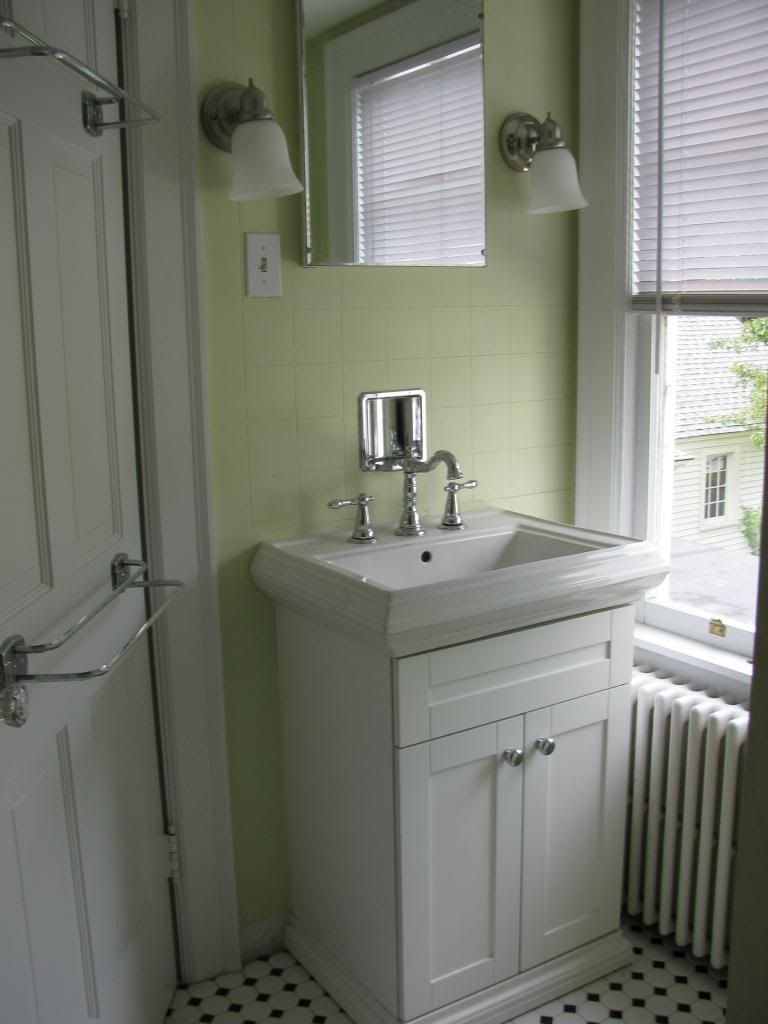 It was cute but also
really, really tiny!!
The shower was like a cruise ship shower.
It leaked around the bottom of the door.
The floor was old vinyl and pretty banged up.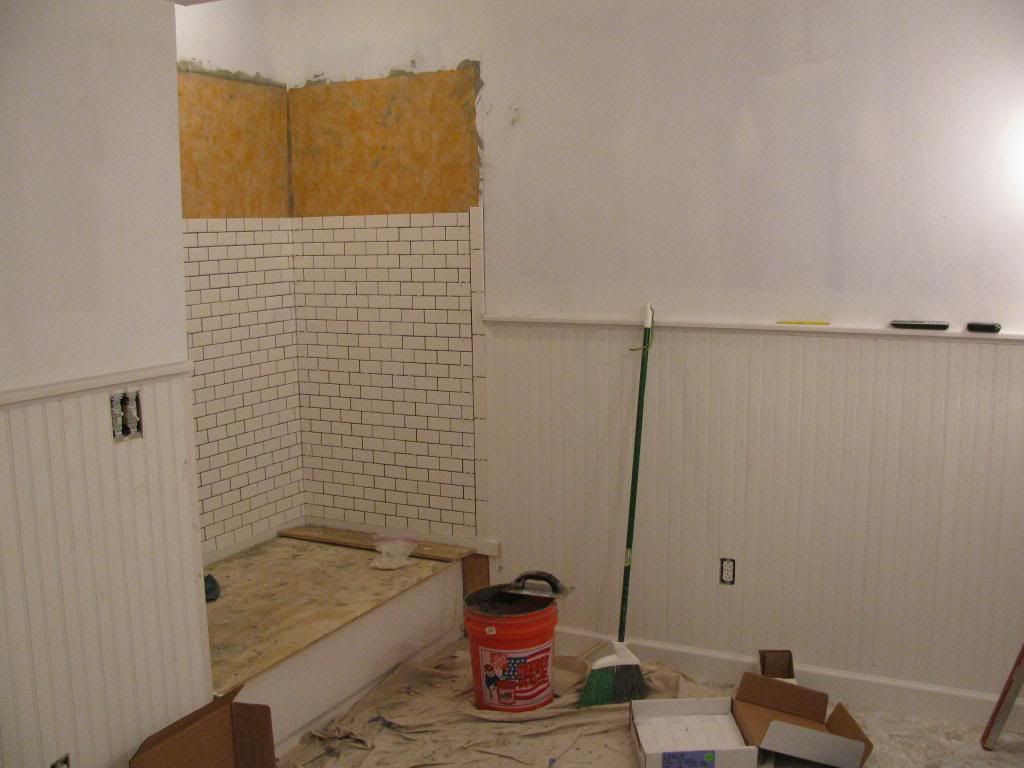 The new addition added twice the space to the bath
but we had to lose the window.
This is the subway tile for the tub/shower and
bead board for the walls.
Mike added a nice ledge around the top
of the bead board, he also did all the tile work.
Grey stone for the floor.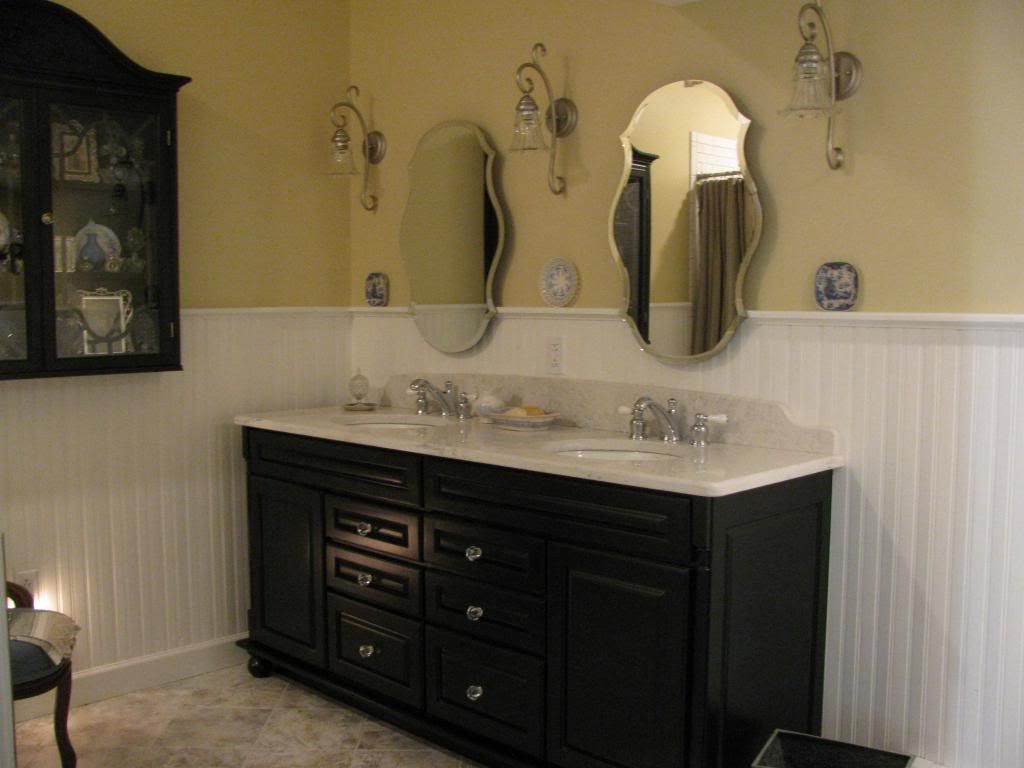 The upper wall is a caramel color.
The contractor made the cabinetry, he
did a wonderful job.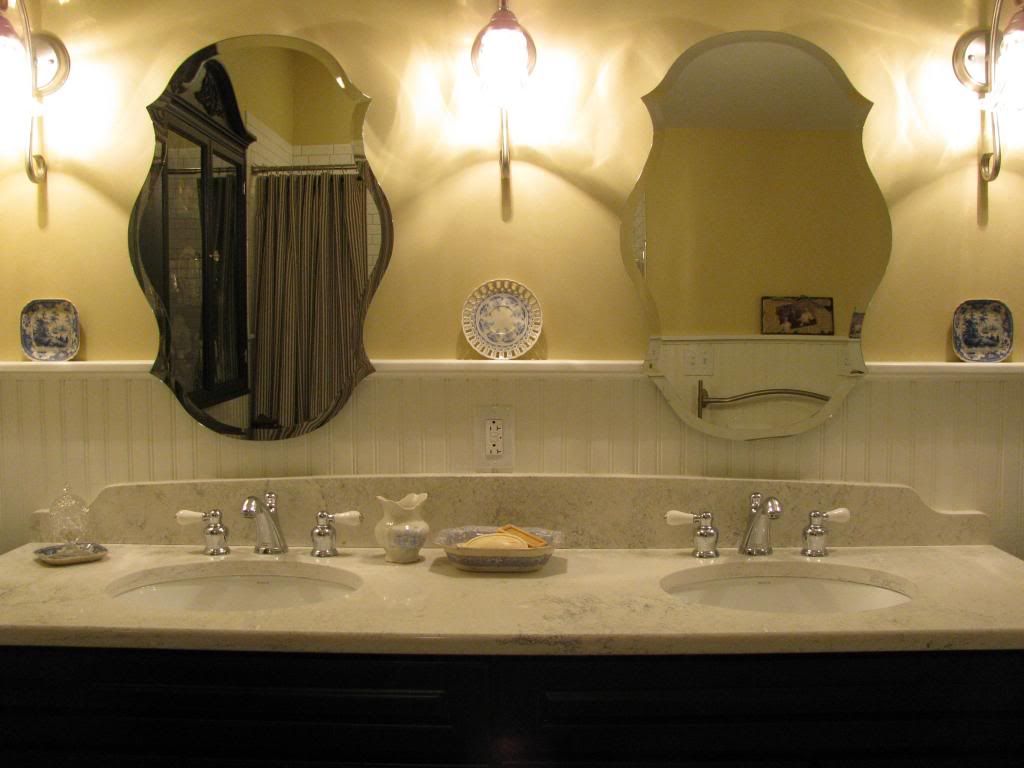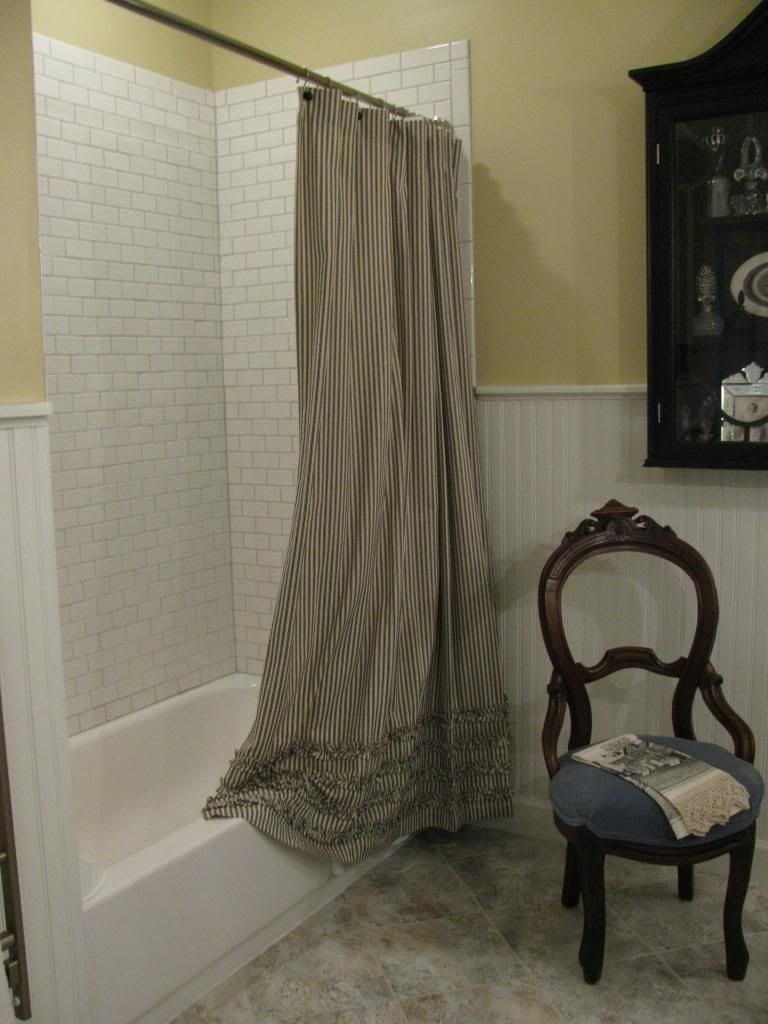 The perfume bottle cabinet.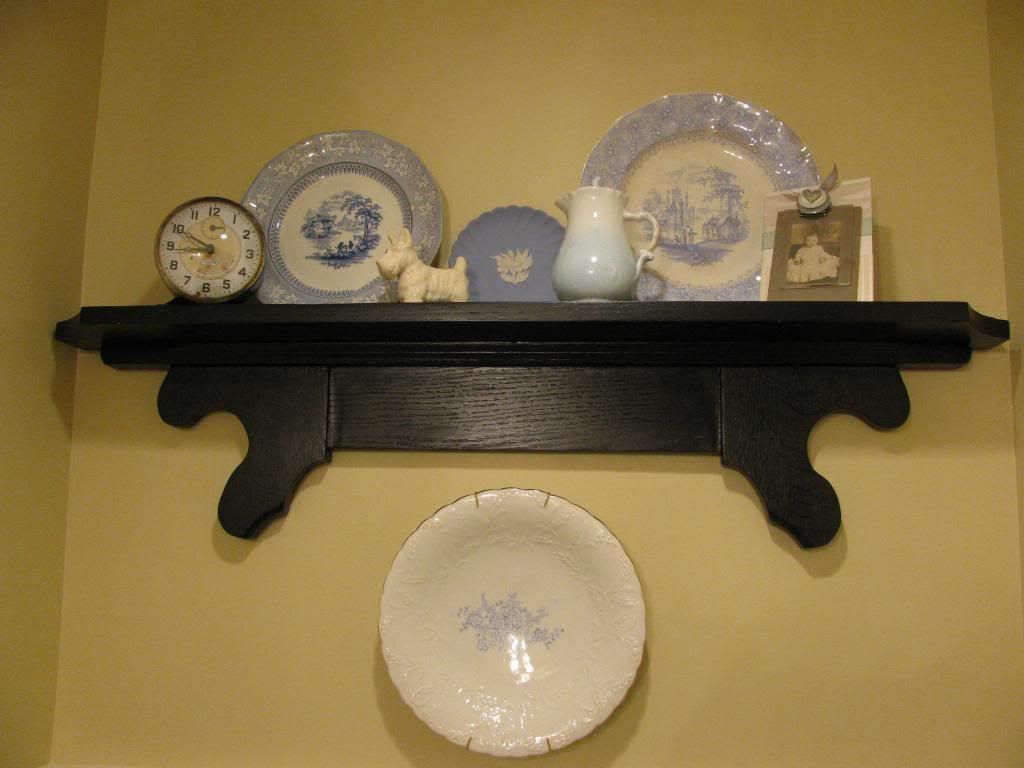 Old shelf over the toilet.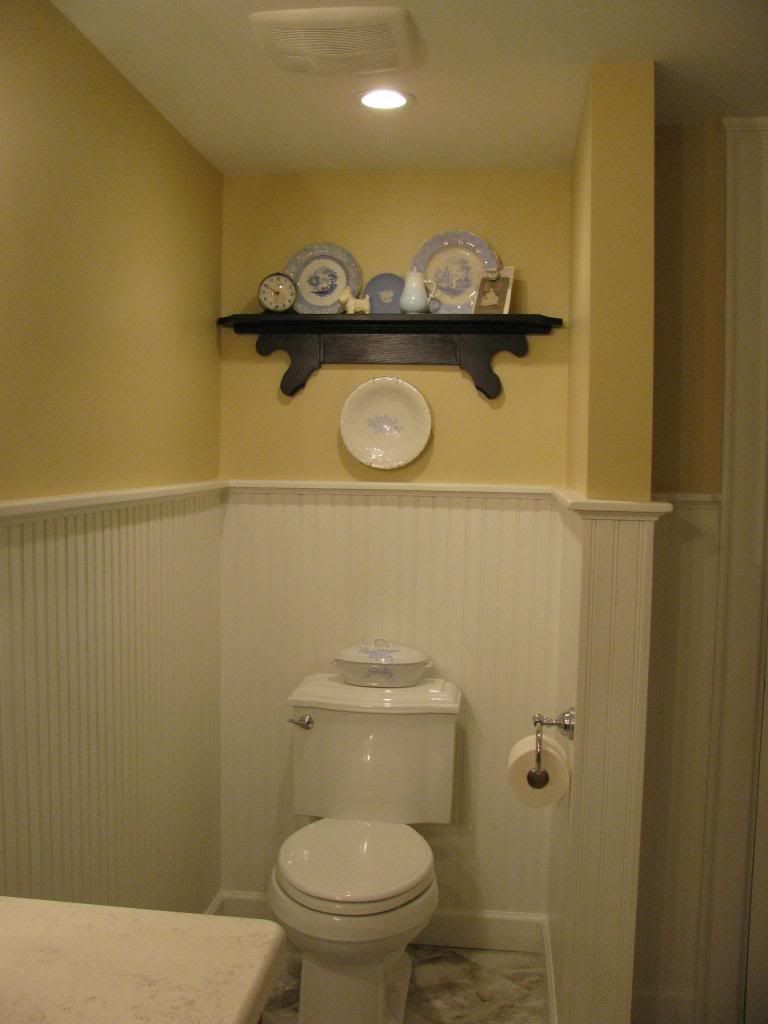 Hope you like the bath.
Mike did a wonderful job taking
an empty room and turning it into
something really special.
People keep asking me
if I rent him out :)
Have a great week. Valerie